About James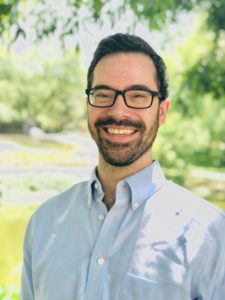 I work with couples and individuals of all sexual and gender identities to help them overcome obstacles in their relationships and their lives. You may be in recovery from sexual trauma or addiction, or struggling to support your partner in their recovery. Not only can I help you heal, but also help you grow more connected to yourself and your partner. My specialties are in trauma, addiction recovery, sex therapy, and EMDR.
Self-acceptance related to gender and/or sexual identity
Supporting a partner through sexual trauma recovery
Recovering from sexual trauma
Recovering from addiction
Fear of intimacy
Pain during sex
Feeling out of control or hopeless regarding your sex life
Infidelity
Open relationships
To set up an appointment and for a complimentary consultation please call 214-310-0417 ext. 6 or email me at
jameswest@vantagepointdallascounseling.com
LGBTQ+ Affirming Therapy
I believe sexual identity is on a spectrum and that gender is nonbinary. Most members of the LGBTQ+ community have experienced marginalization or discrimination; I identify as bisexual and have experienced discrimination myself. It is important to me that you know you will not have to work for my acceptance of your sexual or gender identity. I provide a safe space for you to explore identity self-acceptance and intimacy issues alike.
Recovering from Sexual Trauma
Having survived a difficult sexual experience can confuse and disrupt your sex life, your relationships with friends, family and partners, and even your career and other life choices. Whether or not you have come forward with your story, I can help you navigate the journey of reclaiming your power. Recovering from trauma is a grieving and healing process that we can work through together.
Addiction Recovery
Having worked in a residential treatment facility and with many people in recovery, I believe that addiction is a normal response to having survived difficult life experiences. In our attempt to deal with discomfort, we numb ourselves by bingeing and restricting pleasurable activities such as sex, drugs, or alcohol. I can help you change your relationship with discomfort, develop healthy coping habits, and reclaim your sense of control.
For Partners of Those in Recovery
I am also passionate about helping partners of trauma survivors navigate both how they can be supportive as well as care for themselves. As the partner of a trauma survivor myself, I understand that you may be feeling hopeless, lost and alone, especially when your own triggers come up in the context of your relationship. While supporting your partner can be difficult, it is entirely worth it to develop a long-lasting deep relationship — not only can your support help heal your partner, but your partner's journey can also heal you in unexpected ways. Credentials: MS in Clinical Mental Health Counseling from UNT Licensed Professional Counselor Licensed Chemical Dependency Counselor EMDR Basic Training