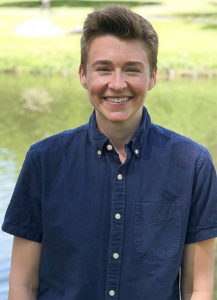 I specialize in helping individuals with the following:
Gender identity and self-acceptance
Sexual orientation and self-acceptance
Trauma
Substance abuse
Pornography
Out-of-control sexual behavior
Phone: 214-310-0417 ext. 5
Email 
LGBTQ+ Affirming
Maybe you're struggling with gender identity or sexual orientation, and the fear of loss, or judgment from your friends, family, or community. Perhaps you're worried about how this will affect your relationship with your partner or spouse, or now you're in a mixed orientation relationship and fear leaving it or staying in it. Either way, therapy is a safe and supportive place to explore who you are, what your needs are, and how to get to a place that feels comfortable to you. Together, we will identify your goals for therapy, move past any shame, and work towards self-acceptance, improved relationships, and better overall functioning.
Trauma
Whether you've lost a loved one, witnessed death, been the victim of abuse or violence, or experienced other distressing and life-altering events like divorce, financial problems, medical issues, infidelity, relocation, or legal problems I can help.
Traumatic experiences can often damage a person's sense of control and can cause both physical and psychological symptoms. People often need help figuring out how to integrate their experiences into their current reality and life. Whether you're suffering from anxiety, depression, difficulties with sleep, or relationship problems due to trauma I can help. I provide a safe and supportive environment to open up about your experiences, work through the pain, and into a place of healing and empowerment. Together we will figure out the steps necessary to get to a place of comfort and healing.
Anxiety & Depression
If you're suffering from panic attacks, irritability, nervousness, sleep problems, or feel hopeless or depressed, I can help.Depression and anxiety can seep into several aspects of your life. I will provide you with a safe place to explore painful feelings and experiences and together we will work towards resolutions.
Substance Abuse & Addictive Behaviors
If alcohol or drugs are negatively impacting your mood, work, family, and relationships, contact me today to see how I can help. Together we can explore your behaviors, come up with goals, and work towards managing life's struggles in healthier ways. Whether you're struggling with substance abuse or issues relating to sex or pornography addiction, you've come to right place. Whether your work life or family life is struggling, I can help.
Credentials:
Master's in Clinical Rehabilitation Counseling Psychology from UT Southwestern
Licensed Professional Counselor