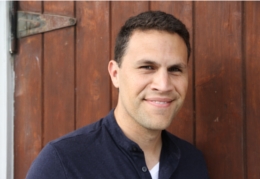 Michael is the owner of Vantage Point Counseling Services in Dallas. His expertise is in helping people deal with issues of anger, anxiety, and depression, as well as addictive behaviors. Michael has specialized training in sexual addiction, sexual dysfunction, chemical dependency, and compulsive gambling.
As a sex therapist, Michael helps couples and individuals build intimacy by identifying barriers, and working through these to enhance romance and passion. Michael provides an interactive, supportive style of therapy. He describes his therapeutic approach as "gentle, yet firm." He'll help you identify the problems in your life, and push you so that you can create long-term change.
In his personal life, Michael enjoys spending time with his loving long-term partner, and his two dogs. He enjoys weight-lifting, tennis, spending time with friends, and watching movies.
License and Credentials:
Doctor of Psychology
Masters of Arts Degree in Counseling
Licensed Professional Counselor–Supervisor
International Certified Alcohol and Drug Counselor
Certified Sex Addiction Therapist
Certified Daring Way™ Facilitator
Licensed Chemical Dependency Counselor
Certified Alcohol and Drug Counselor by the Texas Board of Addiction Professionals
Certified Multiple Addictions Therapist
Completed Gottman Therapy training levels 1 and 2 for Gottman therapy.
Trained in EMDR for treatment of trauma.
Affiliations
Texas Counseling Association
International Institute for Trauma Addiction Professionals
Texas Association for Lesbian, Gay, Bisexual and Transgender Issues in Counseling
AASECT