I believe that everyone should live life with authenticity, and be able to be who they are. I also recognize that for those who are part of the LGBTQ community, there are unique challenges that impact your relationships, mood, and self-esteem. I respect these unique challenges, which is why I have a passion for helping this community as an ally.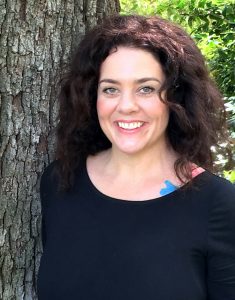 I specialize in helping clients with the following:
Romance and Intimacy Disorders
Sexual Addictions
Substance Abuse
Self-esteem problems
Relationship Issues
Women's Issues
Phone: 214-310-0417
Email: [email protected]
Credentials:
Licensed Clinical Social Worker
Clinical Certified Partner Specialist-Candidate
Certified Sex Addiction Therapist-Candidate
EMDR Trained
Love and Intimacy Can Be Complicated
If you feel like you repeatedly get into relationships that lead to heartache, abuse, and distrust, I can help. I have specialized experience and training helping people who struggle to find balanced, connected love. However, life doesn't always have to be this way. We will work so that you can build a relationship where you're valued and connected.
Substance Abuse Recovery Is Possible
Many who are struggling to maintain sobriety can feel hopeless, alone, and isolated. However, I know that substance abuse recovery is possible. I offer counseling that is supportive, but will also push you as well. Together, we can find ways so that you can avoid drugs and alcohol, and rebuild trust and relationships with those who are important in your life.
Women's Issues
I understand the unique challenges that women contend with. This is also true for women who are part of the LGBTQ community. Whether this is relating to relationship issues, substance abuse, or self-esteem, it's a passion of mine to help with these issues from a perspective that is understanding and respectful of women.
Contact me today
I know that reaching out to someone can be scary. Whether you're looking for help with intimacy, trust, sobriety, or self-esteem, I can help. Contact me today, and we'll find ways for you to reach your goals.